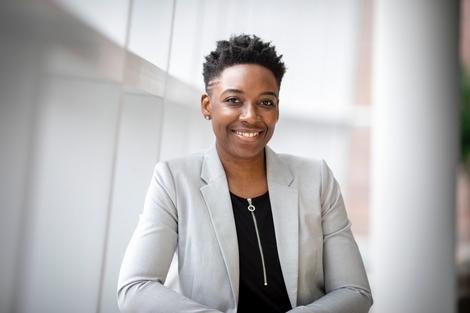 The financial and reputational dangers presented by data breaches, ransomware, and other cyber incidents have become top priorities for organizations around the world. As a result, there's a huge and growing demand for experts with the necessary skills to confront these risks. A 2020 survey by the nonprofit (ISC)2 found a shortage of 359,000 workers in cybersecurity positions, which means companies must compete intensely for top talent while contemplating how to manage the next wave of potentially expensive and embarrassing cyberattacks.
Under these conditions, cybersecurity professionals make an impact by using innovative technology and strategies to safeguard information while facilitating the global transactions and communications that organizations rely on. Building your skills in areas like computer science, ethical hacking, and penetration testing can lead to rewarding opportunities for employment and advancement.
You can prepare to succeed as a technical problem solver and a cybersecurity leader by earning a master's degree in the field. Let's examine some possible careers with a master's in cybersecurity for professionals who develop the insights to manage risks and protect data.
---
What Career Options Are Available in Cybersecurity?
In the first half of 2021, the threat of ransomware attacks became worse than ever and data breaches exposed more than 18 billion records. Nonetheless, the leaders in many organizations may not realize just how vulnerable their information could be. Cybersecurity professionals address these gaps by establishing policies for data protection and creating parameters to prevent outsiders from accessing or changing digital properties.
Cybersecurity professionals must:
Adapt to changing needs and technology
Create and implement cybersecurity systems and measures
Assess and minimize system vulnerability
Locate hacks and prevent future occurrences
Ensure that system, network, and information processes go uninterrupted
Create and maintain threat management systems to keep out malware, spyware, viruses, and worms

The master's in cybersecurity job outlook presents a diverse range of prospects with even more opportunities continuing to emerge over the next several years. Businesses, nonprofits, and government agencies all need experts to protect their systems and sensitive information from cyber attacks. Experts in this field may apply their knowledge to data collection, storage, and cloud computing as well as cybersecurity roles.
The U.S. Bureau of Labor Statistics projects information security analyst careers to grow 33 percent from 2020 to 2030, adding 47,100 jobs. The median annual salary for information security professionals is $103,590, nearly twice the average for all occupations.
Master's in Cybersecurity Salary Expectations
| Job Title | Median Salary (for all educational levels) |
| --- | --- |
| Chief Information Security Officer | $166,257 |
| Cybersecurity Director | $160,492 |
| Cybersecurity Engineer | $96,987 |
| Cybersecurity Manager | $112,308 |
| Network Architect | $102,278 |
Sources: Bureau of Labor Statistics, Burning Glass, and Payscale
---
Master's in Cybersecurity Careers
Chief Information Security Officer
As organizations across all industries began to prioritize cybersecurity, chief information security offices (CISO) became common members of senior leadership teams. CISOs set strategies to minimize digital vulnerabilities while leading teams of cybersecurity specialists and computer analysts.These executives formulate internal policies to protect organizations as well as budgets for data protection, systems updates, and information security staff.
The 2021 Global Digital Trust Insights survey conducted by PWC asked 3,249 international business and technology executives about the changing nature of this role. A fifth of those surveyed described the CISO as an "operational leader and master tactician" and the same number said the job called for a "transformational leader." Half of the respondents said that going forward, concerns about cybersecurity and privacy need to be factored into every single business plan or decision.
In order to achieve such wide-ranging objectives, it's essential for executives to cultivate communication skills, critical thinking, and problem solving. CISOs convey security best practices and policies to managers throughout the organization, ensuring that leaders consider how to most effectively protect systems and information at every turn. Pursuing a role at this level thus requires a combination of sophisticated technical knowledge, experience in business management, and strategic vision for the future of information security at the enterprise level.
Cybercrime Analyst or Investigator
A 2021 investigation into a T-Mobile data leak found that hackers accessed the information of up to 7.8 million subscribers, 850,000 prepaid customers, and more 40 million past or prospective customers who had applied to the company for credit. When a major breach like this one occurs, it's vital to discover its full scale and methodology.
Cybercrime analysts help organizations trace digital forensics to understand how intrusions occur and combat future dangers. These professionals meet a growing need for expertise in the detection and prosecution of crimes like online harassment, identity theft, and copyright infringement. To track cyber attackers, investigators must assess the depth of network penetration, catalog the problem, and cooperate with law enforcement. This role may involve testifying in court to explain precisely how cybercriminals accessed a network and the possible implications of any stolen data.
By honing your technical skills in areas like malware analysis, reverse engineering, and network surveillance, you can prepare to solve the mysteries behind cyber attacks and prevent them from happening again. For example, one Pace University graduate turned her knowledge of security methods into professional experience by completing an internship in IT security at an international law firm. She reported that learning to optimize security software and run scripts to gather valuable information provided a foundation for catching cybercriminals.
Cybersecurity Director
Cybercriminals often use social engineering tactics or take advantage of employee carelessness with login credentials to gain access to systems. Leaders in cybersecurity fortify against these weaknesses and many others, providing frequent training sessions and promoting best practices to prevent phishing, scams, and fraud. Cybersecurity directors must be adaptive, equipping staff to use the latest data security systems and follow strict policies.
These managers prevent business interruptions through database management, disaster recovery planning, and risk prevention. They set budgets and manage teams that perform mobile forensics and network security.
If a breach occurs, cybersecurity directors work urgently with analysts and forensics staff to address vulnerabilities through changes in access privileges and network segmentation. They monitor for additional signs of intrusion and gather evidence that can be used against hackers.
In addition, directors must be skilled at collaborating with communications professionals to notify people who are affected by a breach such as customers and patients. These responsibilities may extend to alerting law enforcement and coordinating with legal teams.
Cybersecurity Engineer
Database management and security are crucial to everyday operations and long-term planning in many industries. Organizations rely on the information they store to improve relationships with customers, predict trends, and track inventory. That's why engineering professionals with the ability to take on threats to those crucial systems are so invaluable.
Cybersecurity engineers combine a sophisticated knowledge of engineering concepts with strategies for guarding information. They apply advanced electrical and computer engineering skills to address challenges in data defense, digital forensics, and security policy. As experts in securing databases, they watch for weak points in software or management platforms in addition to tactics such as SQL/NoSQL injection or distributed denial of service (DDoS) attacks.
Professionals in this field are responsible to troubleshoot faulty networks and prevent unauthorized use of the systems they build and maintain. Engineers may design technology such as sensors to detect malware or advanced persistent threats (APTs) early. They also help to support cybersecurity measures throughout an organization by teaching others to follow protocols that protect information and technology.
Cybersecurity Manager or Administrator
The responsibilities of this leadership role can vary depending on the size of an organization. Small business IT security managers are in charge of creating and implementing all security policies. They perform penetration and vulnerability testing and track breaches. They may also address daily tech management such as helping staff with email issues or showing new hires how to navigate the intranet.
Larger organizations may split cybersecurity management responsibilities between multiple individuals. Those duties can involve guiding an IT team to implement security systems, encryption, technology updates, firewalls, and patching. Meanwhile program security managers concentrate on the bigger picture of managing risks by assessing vulnerabilities, creating systems to protect data, enforcing policy compliance, and running audits to improve information security.
Burning Glass projected growth of more than 24% in cybersecurity management and administration positions over the next 10 years. These positions require project management skills, communication, and problem-solving acumen. Salary premiums are associated with capabilities in implementing risk management frameworks and diagnostic assessments.
Network Architect
A poorly secured network leaves openings for hackers and attackers, allowing APTs to linger and create additional areas of vulnerability. Computer network architects stop these dangers by applying their expertise to design, create, and maintain reliable infrastructure for data storage and communications. An approach like the Zero Trust security model offers the means to build in countermeasures that only allow access to specific people on recognized devices and under particular circumstances.
Computer network architects need to collaborate with multiple departments and stakeholders, establishing security provisions that support larger organizational goals. This work involves assessing and upgrading networks regularly while staying on top of constant innovations in technologies and IT practices.
During the COVID-19 pandemic, computer network architects adapted to changing work environments so staff could conveniently handle their duties remotely. These experts play a critical role in keeping every remote worker's data safe from hackers, setting up protocols for employees to log into a virtual private network (VPN) to perform their tasks without exposing customer contact details, financial data, or proprietary information.
The threats in our globally connected world demand constant vigilance that's guided by strategic thinking and powered by the latest technology solutions. Earning a master's in cybersecurity can help you pursue a career path in this quickly growing field by expanding your knowledge in specialized areas like cyber operations and leadership. By developing a more nuanced understanding of policy, risk management, and software tools, you'll be prepared to keep up with the constantly shifting challenges involved in preventing or investigating attacks.
---
About Pace University's Online MS in Cybersecurity
The Seidenberg School of Computer Science and Information Systems at Pace University offers an online Master of Science in Cybersecurity tailored for working professionals. Prepare to lead in the future of cyber defense by applying hands-on learning based on the latest industry practices. Our 30-credit-hour online program can be completed in only one year, full-time, or two years, part-time.
We offer a general track or a choice of two concentrations: Cyber Operations or Cybersecurity Leadership. Our curriculum features virtual labs and project-based learning to help students develop effective problem-solving strategies. Designated as a National Center of Academic Excellence in Cyber Defense Education (CAE-CDE), we adhere to the NSA's rigorous set of standards and equip professionals with in-demand skills to confront constantly evolving cyberthreats.
Get Started
Request
Information
To learn more about online Master of Science in Cybersecurity, fill out the fields in this form to download a free brochure. If you have any questions at any time, please contact an admission advisor at (866) 843-7205.