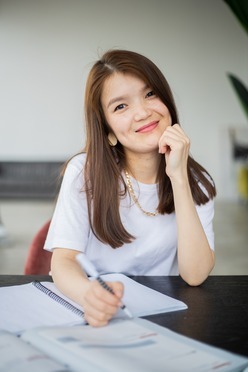 A healthy population is a critical component of a functional society—which is why many consider access to quality healthcare a public good. Yet in the United States, reaching health equity is a work in progress. While strides have been made in recent years, most notably with the passing of the Affordable Care Act, there remains progress to be made as, according to the Department of Health and Human Services, an increasing percentage of people are unable to access medical care when they need it.
The issue of healthcare access is a highly complex one that straddles multiple professions and areas of study. It requires an advanced understanding of the American healthcare system, familiarity with data analysis models and techniques, and the ability to coordinate with government, nonprofit, and private organizations. The cross-industry nature of healthcare means public administrators can play a key role in achieving health equity.
For example, Pace University Assistant Professor of Public Administration Tiffany Henley examines how agencies work together to solve problems in healthcare. To do so, she analyzes and synthesizes research related to multiple fields, including political science, economics, governance, and management. By studying with Henley and other accomplished instructors, Pace online Master of Public Administration students with a specialization in Healthcare Administration develop the skills to support programs, practices, and policies that enable more people to get treatment and stay healthy.
Actions That Support Healthcare Access
Professionals with an MPA degree can put their expertise to use in a variety of work environments where healthcare access is the focus, such as public and nonprofit health organizations, regulatory agencies, and even private businesses.
Here are a few of the ways public administrators can further the goal of helping people stay healthy with accessible and affordable care. Many of the skills featured—budgeting, public policy implementation, consumer advocacy, and awareness raising, for example—can be developed and honed through an MPA program.
Design Organizational Budgets to Fund Projects and Programs for Greater Access
Programs to improve access to healthcare cost money, so effective budgeting is essential. Examples of budgeted items might include funding public service announcements and community education regarding available and upcoming healthcare resources, such as free flu shots or reduced-cost dental care.
Budgeting can also help ensure sufficient funding for programs that make health insurance more affordable and accessible. Transparency about costs, the budgeting process, and the benefits to communities can help grow public support for these efforts.
Implement Value-Based Care Practices and Policies
In a value-based model, providers are paid in accordance with a patient's results rather than earning fees based on the services provided. The goal of value-based care is to increase efficiency, lower costs, and support better overall quality of care by measuring patient outcomes against costs. This is especially important for managing chronic illnesses and conditions that require expensive treatments and ongoing monitoring.
Value-based models also place a greater focus on preventative care, which may incur increased costs at the outset but result in reduced expenses overall as patients become healthier. While this model has already made significant inroads in the healthcare industry, administrators can continue to champion and refine it in order to support more patients.
For example, in her role as the Mental Health Quality Assurance Program Analyst at the James J. Peters VA Medical Center in New York, Pace MPA graduate Ariana Elizabeth Anderson uses data analytics, evaluations, and organizational improvement methodology to support quality improvement, increase patient satisfaction, and achieve performance goals for her organization.
Reduce Disparities in Healthcare Access
Public administrators can ensure equitable funding and quality of care to populations in suburban, rural or lower socioeconomic areas, communities where English is not spoken fluently, and other vulnerable populations, such as seniors.
Initiatives might include:
Mobile clinics, telehealth services, and remote patient monitoring that bring quality healthcare services to areas affected by hospital and physician shortages as well as to individuals unable to travel far from home or who have nontraditional work schedules
Apps and other translation services to quickly connect non-English speakers with translators who can travel to the site or interpret remotely
Cultural competency training programming and other policies to help providers eliminate implicit bias based on race, ethnic background, sexual orientation, and other factors and improve understanding of the patients they treat
Renew Efforts to Publicize and Assist with Insurance Enrollment
In 2022, the federal government made a historic investment in funding for assistance with insurance enrollment. Public administrators can use this funding to inform community members about their options for insurance as well as financial assistance, and guide them through the application process. Such options can include:
The Children's Health Insurance Program (CHIP)
Medicaid
The federal healthcare marketplace
Other local and state-specific initiatives
Develop the Healthcare Workforce
The healthcare industry is still experiencing staffing disruptions due to the Covid-19 pandemic, particularly among the nursing workforce. In one survey by McKinsey & Company, 29 percent of responding nurses said they were likely to leave their direct patient care roles. Many others said they intend to leave the nursing profession entirely.
Public administrators can help address these shortages by:
Supporting programs that reduce student loans for medical education, perhaps in exchange for practicing in areas particularly affected by shortages
Implementing initiatives that help cut or subsidize medical malpractice costs, which can help communities in underserved areas attract and retain physicians
Working with policymakers and legislators to expand the scope of practice for advanced practice registered nurses and physician assistants, which could help mitigate physician shortages
Public Administrator Jobs Supporting Healthcare Access
Multiple factors are driving the need for more public administrators to support healthcare access, including the need to manage costs, a growing emphasis on preventive care, and an aging U.S. population. According to the U.S. Bureau of Labor Statistics, the demand for medical and health services managers is expected to grow 28 percent from 2021 to 2031, significantly faster than the average for all occupations.
These are a few examples of careers in which MPA graduates can make a difference.
Data obtained November 2022
*via Bureau of Labor Statistics
**via Payscale
Grant Administrator
Grant administrators secure funding for organizations by identifying funding sources, managing the grant application process (including grant writing), and ensuring compliance with regulations for the spending of grant funds. They also typically write reports for the funding organizations showing how funds were spent and project outcomes. This role requires individuals to have excellent interpersonal and communication skills for approaching and working with donors and a detail-oriented mindset for tracking multiple grants and their requirements.
Health Data Analyst
Health data analysts collect, compile, and study data related to healthcare needs and patterns to draw conclusions about potential solutions for expanding access. They also organize and present that information in the form of charts, presentations, and reports to internal and external stakeholders to support recommendations and decision-making. This role requires an understanding of data analysis methodologies and technologies, critical thinking skills, and the ability to effectively communicate findings to different audiences.
Healthcare Administrator
Healthcare administrators help healthcare organizations support better patient outcomes and improved care through greater efficiency in operations, budgeting, and more. They may evaluate and introduce new technologies that support faster and more accurate processes, stay up-to-date on changes in relevant laws and policies, and ensure that organizations are in compliance with industry regulations and accreditation requirements. These roles typically require skills in technology, managing others, and synthesizing and drawing conclusions from diverse sources of information.
Budget Analyst
These professionals develop budget proposals for their organizations and analyze them for accuracy and compliance with laws and regulations. They may use past budgets and current information to estimate future financial needs and recommend increases or decreases as necessary. Budget analysts need an understanding of the financial complexities of healthcare as well as the communication skills to explain the implications of their decisions.
Preparing for the Workforce with an Online MPA
In addition to gaining skills and expertise that will support their career success, online MPA students at Pace can make meaningful professional connections through the university's partnerships and affiliations with research centers, including The Helene and Grant Wilson Center for Social Entrepreneurship. They also benefit from access to networking, internship, and employment opportunities via the university's relationships with organizations in the New York and Westchester County areas.
Help Others Access the Healthcare They Need
Finding ways to help individuals, communities, and populations stay healthier with quality care is meaningful and fulfilling work. There's a lot to learn and a lot of information to digest from multiple disciplines. An online MPA with a track in Healthcare Administration provides students with the knowledge and confidence to lead the way toward bringing much-needed care to more people across the country.
About the Online MPA Program at Pace University
The 100% online Master of Public Administration program from Pace University's Dyson College of Arts and Sciences prepares working professionals and aspiring administrators to lead in public service. Students can choose from one of three tracks: government management, healthcare management, or nonprofit management. MPA graduates find a wide range of opportunities within federal, state, and local governments as well as advocacy and community organizations. Through flexible, hybrid, and cutting-edge learning environments, our students get the quality education they want and the upskilling they need to be successful in the changing world.
Get Started
Request
Information
To learn more about online Master of Science in Computer Science program, fill out the fields in this form to download a free brochure. If you have any questions at any time, please contact an admission advisor at (866) 843-7205.