Cybersecurity specialist job growth shows no signs of slowing. It's a rewarding and lucrative position, putting you on a path to a fulfilling career.
What can be unclear, though, is the best way to become a cybersecurity specialist. Or how to pursue related roles in the burgeoning cybersecurity field.
While cybersecurity job descriptions vary, they all hinge on a deep understanding of complex technology and procedures for ensuring an organization's information is never compromised. Both the systems and the protocols are constantly evolving to keep up with changing risks and the bad actors who aim to exploit them.
Before jumping into the cybersecurity field, start by considering whether it matches your professional interests and goals.
---
Why Becoming a Cybersecurity Specialist Might be the Right Career Path For You
A cyber security career lets you apply your aptitude for technology by defending people, companies, non-profits, and government agencies from harm. You also have the opportunity to do all this while making a comfortable income.
Depending on the position, median salaries range from $75,000 to $135,000. While the competition for these jobs is growing, so is the demand. The U.S. Bureau of Labor Statistics projects a 32 percent increase in job outlook for cybersecurity roles such as information security analysts.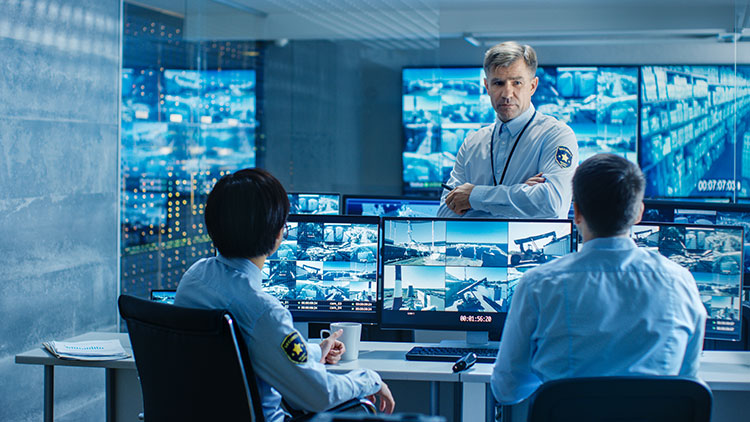 This need for cybersecurity experts is driven by economic necessity and hackers' unrelenting attempts to expose and obtain sensitive information. A 2019 IBM report shows that the average data breach costs $3.92 million. In 2018, more than 6,500 data breaches exposed over 5 billion records. The United States experienced nearly 35 percent of those breaches—more than any other country—with 2.2 billion records exposed.
If deterring these attacks and working with cutting-edge technology sounds appealing, you can play a vital role in protecting both a company's bottom line and the data of people just like you.
---
What Does A Cybersecurity Specialist Do?
In most cases, cybersecurity specialists spend their time:
Providing security analysis for networks, data centers, and software systems in development stages and after release
Searching for vulnerabilities and identifying risks in hardware and software
Monitoring for attacks and intrusions and leading recovery efforts
Raising awareness of and reducing security vulnerabilities
Everyday job duties include updating and maintaining firewalls, conducting tests and trainings, configuring security programs and tools, creating credentials and granting access to authorized users, reviewing code for vulnerabilities, and generating regular reports on activities and anomalies.
This work can cover computer networks, cloud servers, mobile devices, and payment software. Cybersecurity specialists serve as the first line of defense against attempts to steal sensitive or private information.
---
What Job Titles Do Cybersecurity Specialists Have?
The exact duties for cyber security specialists differ, as do the titles for people in this line of work. As some of these jobs are entry level and others require more experience, the responsibilities also vary.
IT security specialist or cybersecurity specialist: These titles are often interchangeable. An IT cybersecurity specialist must understand common and new threats as well as steps to keep computer systems secure. This typically involves daily work like managing security software, training employees (and sometimes customers) on data security protocols, safeguarding the company from network breaches, and handling any and all cyber attacks.
Information security analyst or cybersecurity analyst: As these titles suggest, this work is more focused on monitoring threats and breaches. The information security analyst (or "cyber security analyst" depending on the company) will investigate systems, vulnerabilities, and breaches. The analyst may work with firewalls, conduct penetration testing, and keep on top of cybersecurity trends and best practices.
Network administrator or computer system administrator: Broader than cybersecurity, the network administrator ("computer system administrator" at some companies) oversees a vital piece of technology: the employer's computer network. The network admin takes full responsibility for day-to-day operations of the network. That can range from installation and support of intranets, local area networks (LANs), wide area networks (WANs), network segments, and other data communication systems.
Computer network architect: Typically a step above a network administrator, the computer network architect creates the vision for the network. This comprises the full design of the network, including LANs, WANs, and intranets for both current and future states. The network architect closely studies and collaborates on the organization's business plan, working directly with senior IT management and sometimes company executives.
Information security manager: Instead of direct network and hardware oversight, the information security manager is responsible for protecting an organization's digital assets against viruses, breaches, and hackers. This cybersecurity role assesses security measures to identify any areas that might make information systems vulnerable to attack.
Information security officer: Rather than focusing on the day-to-day cybersecurity concerns of the organization, the information security officer drives the company's information and data security efforts and function. The executive responsible for this function is known as the chief information security officer (CISO). This role oversees cybersecurity's alignment to business goals, security architecture, identity and access management, governance, budgets, investigations and forensics, vendor selection, and ongoing training for the organization and the cybersecurity team.
---
The Best Path To A Cybersecurity Career: A Relevant Master'S Degree
Breaking into the cyber security field requires relevant experience and education. It's a logical progression for many employees and consultants in IT and technical roles.
You can pursue a variety of cybersecurity certificates, which will almost certainly be part of your continuous education as a cyber security professional. To better your chances for career growth, a relevant master's degree provides the education, learning community, and professional network certificates that less rigorous training options don't offer.
Besides helping you stand out in the job market with these credentials, earning a master's in IT or cybersecurity provides the essential mix of foundation, theory, and practical training.
To perform the duties of a cybersecurity specialist, you'll need to understand underlying technologies, their operations, and interactions with systems across an organization. These include proficiency in:
PHP, Java, C++, C#, C, or similar languages
Security information and event management (SIEM) training
Anti-malware, anti-virus, and firewalls technologies
UNIX, Windows, and Linux systems
Server-side technology such as load balancers, proxy servers, and packet shapers
Threat modeling, coding practices, and "ethical hacking"
Most universities that house cybersecurity programs offer two basic graduate degrees:
A master's in information technology, providing the fundamental IT education. This option will not, however, include advanced cybersecurity training.
A master's in cybersecurity, offering deep experience in this specialized field. Because of the narrow focus, this won't include a well-rounded IT education.
Instead of an "either-or degree," you can enroll in a graduate program that combines both approaches.
Learning IT Fundamentals And Security With A Master Of Science In Information Technology With Cybersecurity Concentration
A hybrid approach, such as the Pace University online Master of Science in Information Technology with Cybersecurity Concentration (MSIT-Cybersecurity), couples IT foundations with cybersecurity expertise.
Ideally, a comprehensive MSIT in cybersecurity curriculum covers the fundamentals:
Programming
Database management
Cloud computing
Web development
Data mining
Systems management
Project management
Classes should illuminate the theory with hands-on practical experience, either in a lab setting or on a project basis. A robust cyber security education should encompass key elements of the discipline, such as:
Cyber defense and threats
Cryptology
Biometrics
Security design principles
Web security
Network and device forensics
Cybersecurity policy, including legal, ethical, and compliance perspectives
The fundamental IT courses coupled with classes in cyber defense, web security, and forensics can prepare you for cybersecurity specialist and information security roles. You'll also learn the underlying principles and real-life application of firewalls management, penetration testing, and security protocols, to name a few. With the emphasis on network systems and design education, you'll be a strong candidate for network administrator and computer network architect positions.
If you're further along in your IT career, the in-depth cybersecurity policy instruction, security design principles, and cryptology experience can help you advance to mid- or senior-level roles. Work experience plus an MSIT in cybersecurity makes you an attractive hire for information security manager and information security officer roles. You can also consider taking electives from the university's MBA program if you want to pursue an executive career track.
The Academic Requirements And Time Commitment To Earn An Msit In Cybersecurity
Many schools require a bachelor's in IT or a related field to qualify for admission, but an undergraduate degree in a different area of study may be accepted if you can demonstrate relevant work experience or a technical aptitude. Like most master's programs, an MSIT in cybersecurity can usually be completed in two years while working full time.
Pace's program, for example, requires students to take 30 credits hours to complete the MSIT-Cybersecurity degree. This translates to:
Three core courses
Four courses in the cybersecurity specialization
Two electives
A capstone project course
Real-world examples and applications are covered in most courses, culminating in the capstone where you explore an area of cybersecurity that interests you most.
For maximum flexibility, consider a program that allows part- and full-time students to complete all coursework online. Many institutions have adopted online learning in the wake of COVID-19, but not all have perfected this teaching method. Check to see whether most courses are asynchronous and are staffed by faculty with experience leading online courses.
Your program should recognize that life sometimes gets in the way of educational pursuits and, accordingly, should allow generous time to complete a degree. Ideally a university will offer up to 10 years to complete the degree requirements.
---
Which Accreditations Matter For Your Master'S Degree?
Any university you apply to should carry all the proper accreditations. These are often conferred by the state where the university is based or by regional accreditation bodies. A reputable cybersecurity program will have also earned accreditations from the industry.
The most valuable of these include recognition as a National Center of Academic Excellence in Cyber Defense Education (CAE-CDE). This designation is granted by the National Security Agency (NSA) and the Department of Homeland Security (DHS).
Accreditations like these are particularly useful if you're considering a cybersecurity career with federal agencies like the Homeland Security or the FBI. Top-tier law enforcement agencies at the state and local levels also consider the designation desirable in an applicant's educational background.
About Pace University'S Online MSIT With Cybersecurity Concentration
As a leader in cybersecurity education, the Seidenberg School of Computer Science and Information Systems at Pace University offers a top-ranked online Master of Science in Information Technology with Cybersecurity Concentration. This program is carefully crafted to provide you with the real-world blend of knowledge, skills, and problem-solving aptitude that today's employers seek.
The comprehensive IT curriculum is enhanced with specialized instruction in cybersecurity. This approach combines theoretical knowledge with hands-on practical experience in lab environments that incorporate the latest technology, tools, and techniques.
Get Started
Request
Information
To learn more about MS in Information Technology, fill out the fields in this form to download a free brochure. If you have any questions at any time, please contact an admission advisor at (866) 843-7205.