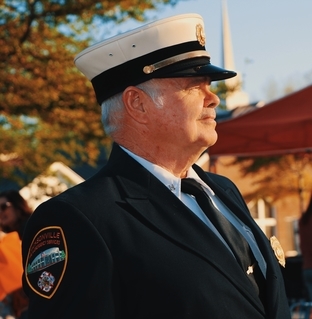 Whether responding to a national security threat or natural disaster, ensuring the safety of government officials, training staff on emergency procedures or answering 911 calls requires a diverse range of expertise. Those who work in disaster response, emergency management and homeland security need to have strong communication skills, a thorough understanding of how the roles of response organizations intersect, and the ability to act on their training quickly.
There are many paths to consider when looking for a career in homeland security or emergency management. The Department of Homeland Security (DHS) alone employs more than 240,000 professionals in careers ranging from aviation security to chemical facility inspection. In addition to federal agencies like the DHS, individuals in these fields work for local, state or regional government agencies as well as the countless non-profit and supporting organizations that interact with them.
Due to the overlap and complementary nature of emergency management and homeland security, though, it can be difficult to decide which path is the best fit for your passions and skills.
---
Master's in Emergency Management vs Master's in Homeland Security
Because of the broad scope of activities in both emergency management and homeland security, it is helpful to start by thinking in terms of the skills you want to develop and the types of organizations you're interested in. From there, you can match programs' curricula and learning objectives to your own goals.
For example, Pace University's M.A in Homeland Security program offers coursework in public sector management and leadership as well as in international human rights issues, critical infrastructure protection, psychology and intelligence gathering. It is designed to equip graduates with a comprehensive skill set and empower them to understand the nuances of homeland security, become more effective at developing homeland security strategies and become better leaders.
While some master's in emergency management programs cover some of the same issues, the design of graduate programs in these areas varies significantly. For example, some emergency management programs have a strong focus on project management and budgeting within the public sector, while others are more technical in nature, covering topics like geographic information systems and how they're used for disaster response.
Graduates of both homeland security and emergency management master's degree programs gain an understanding of how government agencies and supporting organizations function in emergency situations. For example, immediately after a natural disaster or attack, local agencies and organizations are the first to respond, including law enforcement, disaster relief non-profits and other smaller organizations. For large-scale events, smaller agencies can call on the resources of the county, state or federal government to help respond to a crisis.
Please visit our resource for more information on the career options for homeland security master's graduates.
---
Master's in Homeland Security Programs
Students may also customize their path of study through electives. By taking additional courses in public sector leadership, for example, they may better position themselves for leadership roles within government organizations. Additional options for advancing in key knowledge areas include strategic planning, policy analysis, program evaluation and U.S. Constitution and ethics.
Another central element of homeland security graduate programs is the link between research and practical application. For example, in Pace's elective capstone course, students identify an issue that they are passionate about and leverage available research to propose solutions to a real-world issue.
---
Master's in Homeland Security Careers
While homeland security as a field is commonly associated with the DHS, careers are much more varied. This diversity allows graduates of homeland security master's programs considerable flexibility in where they work and what type of role they focus on. For instance, professionals interested in disaster response could consider jobs in smaller agencies at the local or state level.
According to PayScale, many professionals with an MA in Homeland Security pursue management roles, with titles such as security manager, project manager, intelligence officer and operations officer. Further highlighting the versatility and value of a homeland security degree, many homeland security graduates also enter emergency management roles, such as emergency manager or fire chief.
Related content: Homeland Security Jobs and Salaries
Law Enforcement
Positions that focus on the protection of the President, Vice President, their families, heads of state and key individuals. Additional positions are concerned with interagency law enforcement training and enforcing economic, transportation and infrastructure security.
Immigration and Travel Security
Protection of the nation's transportation systems, as well as overseeing lawful immigration to the United States. This can take the form of program management, TSA training specialist, or strategic communication specialist.
Prevention and Response
Protection of the public, environment, and U.S. economic and security interests in any maritime region fall under the responsibility of the Prevention and Response area of the DHS.
Mission Support
Medical, human resources, facilities, budget, procurement, science and technology, training, intelligence, planning and coordination, detection, civil rights, fraud detection and many more. These positions can range from national cybersecurity, to executive secretarial positions, to domestic nuclear detection.
---
Master's in Emergency Management Programs
A master's in emergency management focuses on training emergency services administrators, first response coordinators and other professionals in the emergency management field.
These programs teach human psychology, communication under stress, and investigate how to build communities and workplaces that are prepared for emergencies. Much of the training in these programs is related to managing daily operations, with an emphasis on project management, delegation and planning. Current topics in hazardous situation management and aspects of homeland security are also topics of discussion, with some programs allowing for specialization in response to specific types of emergencies, such as aviation emergency management or fire safety.
No matter the specialization, master's in emergency management programs teach students to not only prepare for emergencies and disasters before they strike, but to effectively communicate, manage, and respond to a disaster in progress. Coursework in psychology and human response, workshops in mitigation and practical internships with a professional who currently works in the field help to create new members of the workforce who can function safely at all organizational levels.
---
Careers in Emergency Management
Emergency management careers are concerned with responding to events as they occur, preparing and training for their eventuality, and putting in place administrative and professional guidelines to prevent man-made disasters when possible.
People in these positions are responsible for ensuring that staff and emergency responders are properly trained, and for developing and executing efficient, safe emergency plans. This includes ensuring access to the correct resources and coordination with emergency responders. They may also work in environmental protection, seeking to prevent any major impact to wildlife, ecosystems, and communities and making sure that hazardous materials cleanup is conducted thoroughly.
While these issues are often homeland security issues, the difference is often in terms of the scope and approach to dealing with them. For example, many emergency management disciplines are focused on the initial response to an incident. Homeland security careers must often deal with both long-term preventative strategies and the response when an incident occurs.
Hazardous Materials Specialist
Hazardous Materials Specialists protect the environment and people from hazardous materials in many situations. They may consult with companies to make sure that any contaminated byproduct is handled correctly, or with government agencies to align regulatory measures with best practices.
Dispatch Center Supervisor
Dispatch Center Supervisors oversee the efficiency and overall functioning of the dispatch center. Supervisors must be able to make quick decisions in high pressure situations and have an overall knowledge of all of the components to the jobs that they oversee.
Hospital Administration
Hospital Emergency Preparedness Administrators are responsible for understanding not only how their specific hospital will need to respond in a disaster situation, but how to communicate with emergency response organizations in times of need.
Emergency Dispatch
Emergency Dispatch careers can range from 911 dispatch operators, to dispatch center supervisors, to communication technicians. All of these people are necessary to ensure that these centers are able to quickly and accurately serve their communities.
Get Started
Request
Information
To learn more about the MA in Homeland Security, fill out the fields in this form to download a free brochure. If you have any questions at any time, please contact an admission advisor at (866) 853-4658.