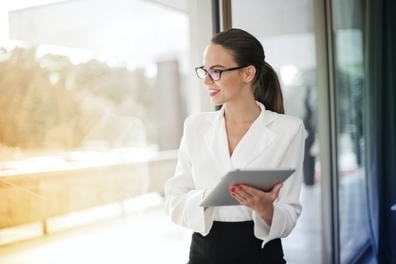 The value of a master's degree in long-established fields like finance and education is often very clear. In many careers, professionals with a master's degree earn a higher average salary and can more easily pursue leadership positions. But when the area of study is a newer field, one that has only existed for a few decades or less, prospective students may wonder if a master's-level education would bring them similar benefits.
Established in 2002, the U.S. Department of Homeland Security is one of the youngest areas of government, and its creation ushered in a completely new discipline/industry. The field of homeland security as it stands today includes not only the DHS but numerous other agencies, such as state and regional disaster response and law enforcement agencies as well as other federal organizations like FEMA.
---
Is a Master's Degree in Homeland Security Worth It?
A master's degree can be a great investment in one's career regardless of industry. Through higher education, professionals can become more competitive in a sea of similarly qualified applicants or more easily transfer to a leadership position.
One of the main benefits of earning your master's in homeland security is the opportunity to expand your knowledge and expertise that are either not easy to build out in the field, or that have much higher stakes for failure in real-world scenarios. For example, cybersecurity issues have grown in prominence as attacks become more frequent and more sophisticated. Yet in 2019, the Government Accountability Office released a cybersecurity risk report that showed mixed results in agencies' progress to securing their information systems and platforms. In a homeland security master's program, students learn from current events and have the opportunity to examine the technology issues that government organizations face, such as how to use technical tools to thwart attacks against critical infrastructure.
Here, we'll discuss more of the benefits of earning a master's in homeland security and how it can improve job prospects by equipping you with the skills to protect against and plan for an array of threats.
---
The benefits of a homeland security master's program
Homeland security organizations in both the public and private sector hire applicants from a variety of professional industries, including information technology, economics, politics and law. Candidates with an undergraduate degree in such areas may consider earning a master's in the same field and using their advanced education to earn a related homeland security career. But could a master's in homeland security give these job-seekers a stronger advantage?
Homeland security programs tailor their curricula to the unique concerns and challenges faced by current and future industry professionals—the very people who keep cities, states and the nation secure.
Specific programs in homeland security also have the advantage of tailoring course material specifically to careers in the field. While other graduate degrees delve into topics like management and leadership, for example, homeland security graduate coursework will explore these issues within the context of the public sector. Some other examples of coursework include:
Public sector management, planning and budgeting, where students discover how theoretical and proven management styles can be applied to all types of threats as wide-ranging as natural disasters and terrorist attacks.
Disaster preparedness, where students learn how to plan and budget for disaster prevention, intervention and response.
Constitutional law and ethics, where students consider the ethical and constitutional issues that may arise when attempting to handle public security issues.
You can find a full course list for the Pace University's online MA in Homeland Security by visiting the curriculum page.
A graduate program also provides the opportunity to learn from professionals with firsthand experience. Pace's homeland security professors, for example, have worked in a variety of criminal justice, military leadership, anti-terrorism, critical infrastructure protection and disaster response roles.
---
How a homeland security master's program improves job prospects
A master's program is advantageous in terms of skill development, but how does that translate to the job market? Is a master's in homeland security worth it in terms of finding a satisfying career?
In competitive, high-skill careers, a master's degree can make all the difference for job-seekers. Graduate-level education is quickly becoming the new bachelor's degree as a way of setting oneself apart from the competition. Per the latest data from the National Center for Education Statistics, U.S. colleges and universities awarded 1.97 million bachelor's degrees in 2018. Assuming many of these graduates are employed or seeking employment, the sheer volume presents a challenge for hiring managers. Hiring managers, often faced with multiple applicants who have the same qualifications, find themselves without any compelling reason to choose one candidate over the others.
Comparatively, colleges only awarded 804,687 master's degrees that same year, meaning a job listing will likely have far fewer graduate-level candidates compared to undergraduate-level ones.
For many homeland security jobs, employers actively look for master's graduates. According to the Labor Insight platform by Burning Glass, 36% of jobs posted by FEMA and DHS in 2020 listed a master's degree as either a preference or requirement. Graduate education is even more valuable for professionals in the early stages of their careers — for jobs that require between zero and two years of experience, more than 90% listed a master's degree as a preferred or required qualification.
---
Master's in homeland security careers
Homeland security encompasses a variety of job titles from numerous professional sectors. An attorney may be called upon to help draft legally sensitive public policies or press releases, while an IT specialist may help secure critical disaster preparedness data. Generally, however, homeland security careers can be categorized as a part of:
Immigration and travel security: Involves enforcing legal immigration laws and protecting U.S. borders and transportation systems. Possible careers include TSA Administrative Officer and Customs and Border Protection Program Manager.
Law enforcement: Involves training other officers, securing borders, and protecting elected officials and their families. Potential law enforcement homeland security jobs include Special Agent and Criminal Investigator.
Mission support: Encompasses multiple roles in areas as diverse as human resources, intelligence, medical rights and more. Possible job titles include Supervisory Specialist and Security Investigator.
Prevention and response: Responds to domestic threats both current and anticipated. Possible roles include Program Analyst and Emergency Manager.
Natural disaster response: Reacts to local and national natural disasters such as extreme weather events, earthquakes, and eruptions. Possible roles include Lead Emergency Management Specialist and Intergovernmental Affairs Specialist.

These are just a small example of the vast positions available with a master's degree in homeland security.
---
About the MA in Homeland Security program at Pace University
Designated one of the best online programs for criminal justice in 2021 by U.S. News and World Report, the Pace University online MA in Homeland Security prepares students from a variety of educational and professional backgrounds to prevent, prepare for and respond to disasters both natural and manmade. Students benefit from a diverse group of faculty with real-world experience as well as a curriculum that aligns with the Center for Homeland Defense and Security University Agency and Partnership Initiative.
Get Started
Request
Information
To learn more about the MA in Homeland Security, fill out the fields in this form to download a free brochure. If you have any questions at any time, please contact an admission advisor at (866) 853-4658.